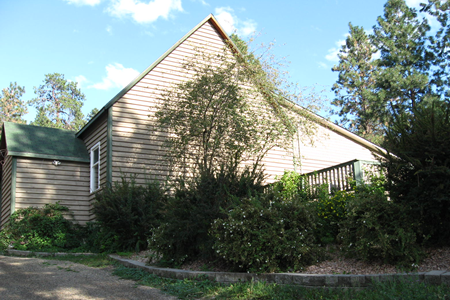 Are you looking for a special place to hold your event?
Okanagan Centre Community Hall is located in idyllic Okanagan Centre, in the heart of the Okanagan Valley, midway between Kelowna and Vernon.
The "Hall" overlooks beautiful Okanagan Lake which is only a five minute walk away. Nearby, Gray Monk and Arrowleaf Estate Wineries are nestled amongst sloped vineyards and orchards.
Whether you are planning a wedding, family reunion or some other special occasion, Okanagan Centre Hall may be the perfect venue for your event.
This site is generously hosted by Intrigue Wines.